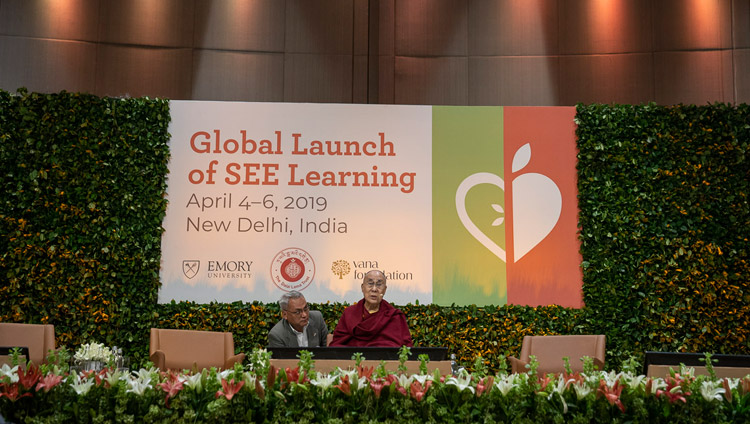 I awake early as usual. Rather than walking before breakfast, I wait and walk after breakfast. Since I am leaving Delhi's Aerocity Holiday Inn for my flight to Tel Aviv later this afternoon, I decide that I might as well replace my empty roll-on deodorant. In this compact, highly developed area a mile or two from Delhi International, there are restaurants, high-end shops, global businesses, and probably seven or eight hotels. As I'm walking, I see a "24 Seven" which is a small convenience store. I can tell in two minutes that the store carries plenty of water, soft drinks, snacks, and yogurt, but no deodorant.
I go to the Pullman Hotel. After the entrance security check, I ask the concierge: "Do you know where I may find deodorant?" Unfortunately, the concierge shakes his head, no. Undaunted, I walk to the JW Marriott Hotel next door. There is the same security scanning; there is the same polite concierge. I ask him: "Do you know where I may find deodorant?" There is a pause "No we don't have a shop that sells deodorant, but we have a Spa which sells similar products." Since I'm not interested in paying $20.00 for "similar products," I say thank you and leave. I decide to visit one more hotel, ask my question one more time, and, with deodorant in hand or not, return to the Holiday Inn. I look around and choose an unfamiliar hotel, the Andaz Hotel.
As I walk toward the front entrance, I notice an unusual amount of activity compared to the Holiday Inn, the Pullman Hotel, and the JW Marriott. I proceed through the usual security clearance. The guards look at me a bit more intently. "Maybe I really do need deodorant" I say to myself. As I start to walk toward the double doors, two rather serious men leave the hotel, stand in front of me, and intentionally or unintentionally, block my walk through the Hotel entrance doors. As I'm standing there, within fifteen seconds, about a dozen men in khakis make their way to the doors, some remaining inside and some coming outside. A very expensive, glistening official looking black car pulls up across from me. I realize that something is happening. So I pause. I simply stand there. I wait.
In less than a minute, another group from inside the hotel draws near the hotel's doorway. The group consists of several nicely dressed Indians and westerners, both men and women, and three men in maroon robes. Since the doorway allows only two people, the people part as two of the maroon cloud figures walk through the doorway. Who is walking toward me? None other than the Dalai Lama. I smile. He smiles and raises his hand to his face in the Tibetan manner of "Tasha Delek."
I have one of those weird sensations where you know inappropriate thoughts are running through your mind. Do I think about asking him questions like: "What do you think about the prospects for world peace? What do you think about the environmental crisis?" The question that goes through my mind is "I wonder if he knows where I could find deodorant?" Weird! Our minds sure are strange.
Upon returning to my hotel, I google news about the Dalai Lama. The Dalai Lama is at the Andaz Hotel for the global launch of his Social, Emotional, and Ethical Learning program for young people. This program has been developed in coordination with Emory University in Atlanta, my alma mater. In consultation with Emory faculty and representatives of His Holiness, a curriculum has been created for all grades combining values and scientific approach to address the reality of suffering, understanding that suffering, developing empathy toward those who suffer, and developing ways of knowing the appropriate response. In fact, if I had walked around the lobby this morning, I might have seen my fellow classmate and Emory Vice-President Gary Hauk. If I had been there the day before, I could have listened to Gary described the history of the SEE program.
The conference had some deeply committed speakers and participants. Kailash Satyarthi, pictured below, was awarded the Nobel Peace Prize in 2014 for his struggle against the suppression of children and young people and for the right of all children to education. He spoke at the conference.
"I hope SEEL will change my view of education. At birth children are clear but through education learn to adopt identities that lead to the division of humanity. Children did not create boundaries and borders. We don't need to teach children compassion, we need to learn compassion from them. The world is as it is because of a lack of compassion. Dear friends, I hope that through programs such as this compassion will become a way of life. It should be part of us. We need business with compassion, politics with compassion—ask your politicians to be compassionate. Faith leaders too should learn about compassion."
His Holiness offered these words: "Respected brothers and sisters, I am one of the 7 billion human beings alive today and this gathering is concerned with the well-being of humanity. Among the different species of mammal, humans are the most mischievous. Other sentient beings may also have anger, attachment and a sense of 'I', but the extent of their action is limited. We human beings can be the most destructive. On the other hand, if we use our intelligence constructively, we can also do immense good."
His Holiness continued: "Once children enter into the education system, there's not much talk about human values. They become oriented towards material goals while their good qualities lie dormant. Education should help us use our intelligence to good effect, which means applying reason. Then we can distinguish what's in our short and long term interest. Used properly our intelligence can help us be realistic; anger makes us short-sighted."
"The results of this program and curriculum will not be seen next week, but in the course of the next generation when we might see more compassionate human beings, happier individuals and families. Because climate change is such a serious threat, we need to have a strong sense of community and a strong sense that in being human we are all the same. Differences between us are secondary. We are all human beings and we all share this one planet that is our only home. Because of that we have to take better care of it. We must cultivate compassion not only for our fellow human beings, but also for the other animals, birds and insects with whom we share the world. That's all; thank you."
In other remarks, His Holiness stated: "The existing education system is inadequate with no guarantees that it will bring happiness. Education should include ways to reinforce warm-heartedness. All religious traditions convey such a message, but in today's world at least 1 billion have no interest in religion." Continuing, he stated: "From kindergarten upwards we need education to strengthen inner values not just pursue material goals. We need to introduce steps towards emotional hygiene, much as we teach physical hygiene. This way we can address some of the problems we face, in the hope of making this a century of non-violence."
While I could keep quoting His Holiness remarks from the conference, I'll conclude with these words: ""Time is always moving on; nothing can stop it. We can't change the past, but we can shape the future. The more compassionate you are, the more you will find inner peace. However, education systems today tend not to adequately enhance basic human nature. Nevertheless, education is a key factor in creating a better future."
One last word. I never did find my deodorant.